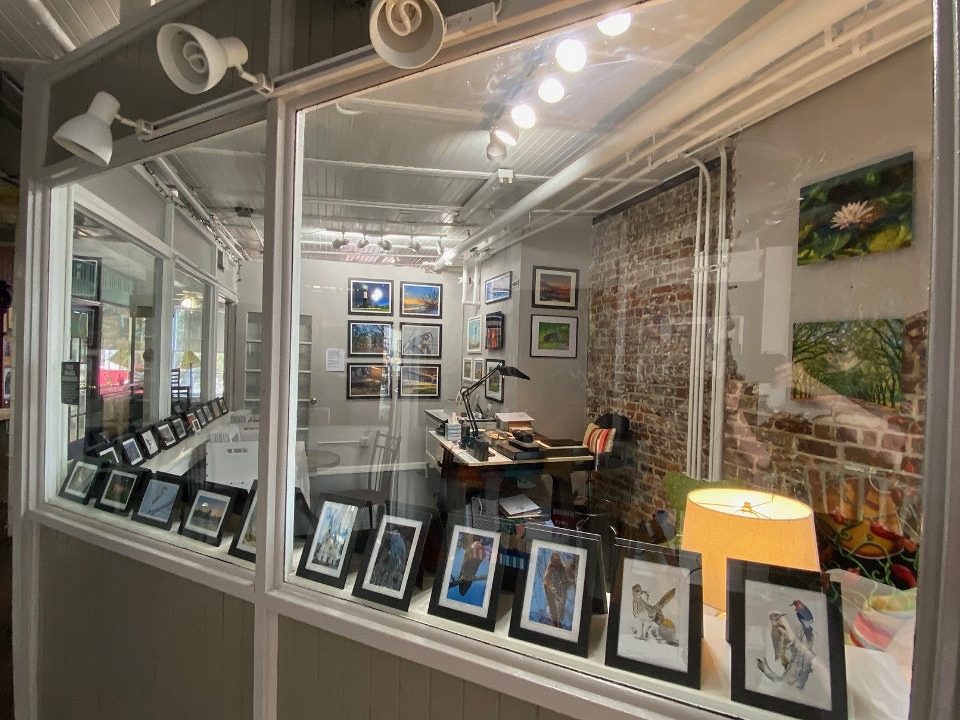 VICKI HARDY PHOTOGRAPHY
GALLERY 105
THE ART CENTER AT CITY MARKET
308 W ST. JULIAN STREET
SAVANNAH, GEORGIA

THIS IS MY GALLERY LOCATED IN THE HISTORIC DISTRICT OF DOWNTOWN SAVANNAH IN THE ART CENTER AT CITY MARKET, NORTH BUILDING, SECOND LEVEL. I OFFER FINE ART PRINTS INCLUDING MANY OF THE IMAGES ON THIS SITE. I ALSO MAKE HAND PRINTED BLOCK PRINTS OF WILDLIFE AND LANDSCAPES. THE BUILDING WAS BUILT IN 1858 AND THE ORIGINAL BRICK WALLS ARE SHOWN IN THESE PHOTOS. PLEASE COME VISIT. GO TO THE CONTACT PAGE AND SEND ME A MESSAGE IF YOU WANT TO KNOW WHAT DAY AND TIME I'LL BE THERE AS DAYS AND TIMES VARY OR IF YOU'D LIKE TO MAKE AN APPOINTMENT FOR THE GALLERY.